ENGINEERING
·
Cologne
·
Hybrid Remote
Elektrotechnik-Projektmanager – Deutschland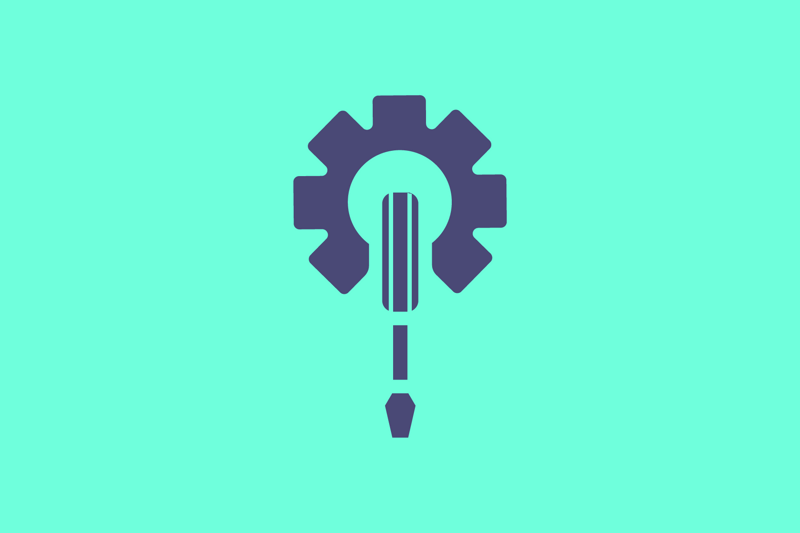 ➢ Möchtest Du Teil eines spannenden und sinnvollen Projekts werden?
➢ Bist Du von der Bedeutung von Wasserstoff für die Energiewende überzeugt?
➢ Möchtest Du Teil eines internationalen Teams mit menschlichen und ökologischen Werten werden?
Lhyfe wurde 2017 gegründet und entwirft, baut und betreibt Anlagen zur Herstellung von grünem und erneuerbarem Wasserstoff. Was ist das Besondere an dem Wasserstoff, den Lhyfe produziert? Unser Produktionsprozess erzeugt kein CO2, sondern er produziert Sauerstoff. Und Sauerstoff bedeutet Leben!
Als erster Produzent und Lieferant von grünem und erneuerbarem Wasserstoff gestalten wir unsere Zukunft, indem wir einen positiven Einfluss auf die Umwelt haben. Bei Lhyfe sind wir davon überzeugt, dass wir sofort etwas ändern müssen! Wir arbeiten täglich daran, dass die Produktion unseres Wasserstoffs positive Auswirkungen auf die Umwelt hat.
Möchtest Du Teil dieses sozialen und ökologischen Projekts werden? Werde Teil unseres Teams.
Wir suchen zum nächstmöglichen Zeitpunkt einen Elektrotechnik-Projektmanager für unseren Standort in Köln, Deutschland.
Deine Mission:
Zusammen mit unserem Elektrotechnik- Team und dem Projektmanager besteht Deine Hauptaufgabe darin, den elektrotechnischen Teil für den Bau einer grünen Wasserstoffanlage in verschiedenen Phasen zu leiten: Projektentwicklung, Engineering, Arbeitspaketmanagement, Installation und Inbetriebnahme.
Hauptaufgaben und Verantwortlichkeiten:
Koordinierung des Netzanschlusses an das Hochspannungs- und Mittelspannungsnetz der Elektrolyseuranlage mit oder ohne Einbindung erneuerbarer Energien nach den Netzcodes und lokalen Ausführungsnormen (VDE für Deutschland). Du bist der Hauptansprechpartner für die Netzbetreiber, um die bevorzugte Anschlusslösung in Bezug auf Kosten, Zeitplan und Praktikabilität zu identifizieren.
Netzberechnungen und Anlagendimensionierung
Du verwaltest den elektrotechnischen Teil des Projektes während der Ausführung:

Du stellst sicher, dass die Ziele des Projekts in Bezug auf Kosten, Zeit und Qualität eingehalten werden.
Du stellst die technische Unterstützung bei der Installation, Inbetriebnahme und Wartung der Anlage sicher.
Du unterstützt das Sourcing-Team bei der Beschaffung und Identifizierung geeigneter Auftragnehmer
Du nimmst an R&D-Projekten zu elektrischen Komponenten und elektrischer Architektur teil, um die zukünftigen Produktionsanlagen für grünen Wasserstoff zu optimieren, und stellst eine wissenschaftliche und technologische Untersuchung sicher.
> Die Reisezeit wird etwa 25% der Zeit im Jahr beanspruchen.
Für Lhyfe zu arbeiten bedeutet:
Teil eines mutigen, unterstützenden und motivierten internationalen Teams zu sein, das die gleichen Werte teilt
Teil eines Projektes zu sein, bei dem Innovation im Mittelpunkt steht
Vielfältige Entwicklungsmöglichkeiten durch internationale Projekte und Karrieremöglichkeiten in einem wachsenden Unternehmen
Vielfältiges Projektangebot, Raum für Partizipation und Möglichkeiten, Deine Ideen einzubringen
Fähigkeiten und Anforderungen:
Als Diplom- oder Master-Elektroingenieur verfügst Du über mindestens 2 Jahre Berufserfahrung in einem Unternehmen im Energie- und Anlagenbau.
Deine Eigenschaften, um in dieser Position erfolgreich zu sein:
Fließende Englisch- und Deutschkenntnisse
Fundierte Kenntnisse in Hoch- und Mittelspannungsnetzarchitekturen, Netzcodes und Prozessen für den Anschluss industrieller Anlagen.
Kenntnisse in der Modellierung und Simulation elektrischer Systeme: PowerFactory oder gleichwertig.
Kenntnisse über erneuerbare Energiequellen: Wind, PV, Wasserkraft, etc.
Kenntnisse in leistungselektronischen Systemkomponenten: AC/DC-Wandler für die Elektrolyse und AC/AC für Motoren.
Kenntnisse des elektrischen Designs für die ATEX-Zone und des Prozesses der Herstellung von grünem Wasserstoff durch Elektrolyse
Programmiersprache: Python, Matlab, etc.
Und insbesondere:
Deine Initiativfähigkeit, Ihr Teamgeist und Ihre Agilität sind Eigenschaften, die wir an Dir sehr schätzen werden.
Zu wissen:
"Teamgeist ist grundlegend für die Integration in dieses gemeinsame Projekt. Wir suchen vor allem jemanden mit einer starken Anpassungsfähigkeit, der neugierig und proaktiv ist. Jemand, der von den Auswirkungen überzeugt ist, die unser Projekt auf die Welt von morgen haben kann, und der in der Lage sein wird, in dieses menschliche Abenteuer zu investieren, mit dem Wunsch, sich für die Entwicklung des Unternehmens zu engagieren." Matthieu Guesné Geschäftsführer.
***

Electrical Project Manager – Germany
➢ Are you eager to work for an exciting and meaningful project?
➢ When it comes to hydrogen, are you convinced of its importance for the energy transition?
➢ Do you want to join an international team with human and environmental values?
Founded in 2017, Lhyfe designs, builds, and operates facilities to produce green and renewable hydrogen.
What is special about the hydrogen Lhyfe produces? Our production process does not bring out CO2, but it does produce oxygen. And oxygen means life!
As the first producer and supplier of green and renewable hydrogen we are shaping our future by making a positive impact to the environment. At Lhyfe, we are convinced that we need to change things now!
We work daily to ensure that the production of our hydrogen has a positive impact on the environment but also on the territories.
Do you want to be a part of this social and environmental project? Join us!
We are currently looking for our future « Electrical project manager », located in Germany (Cologne)
Starting date: as soon as possible
Your mission:
Along with our Electrical team and Project manager, your main mission is to lead the electrical projects for building green hydrogen plant during different phases: development, engineering, work package management, installation, and commissioning.
Main tasks and responsibilities:
Grid connection process to the High Voltage and Medium Voltage grid of the electrolysers plant with/or without renewable energy, following the grid codes and local standards for execution (VDE for Germany). You'll be the main contact with the grid operators to identify the preferred connection solution in terms of cost, lead time and practicality.
Grid calculations and equipment sizing
Manage electrical project during execution:
- You'll ensure compliance with the objectives of the project in terms of cost, time, and quality.
- You'll ensure the technical support during installation, commissioning, and maintenance of the plant.
- You'll support sourcing team on procurement and identification of suitable contractors
- Work package management
Participate to R&D projects on electrical components and electrical architecture to optimize the future green hydrogen production plants and you ensure scientific and technological survey.
> Travel will be expected up to 25% of time per year.
Joining Lhyfe means:
Being part of a bold, supportive & motivated international team sharing the same mindset
Join a project where innovation is at the heart of the activity
Evolve through international projects and career opportunities within a growing company
Diverse range of projects, space for participation and opportunities to contribute your ideas
Skills and requirements:
Graduated of electrical engineering, you have at least 2 years of professional experience within a company in energy and plant engineering.
Your assets to succeed in this position:
Fluent in English and German
Strong skills on high and medium voltage grid architectures, grid codes and process for connection industrial installations.
Knowledge of modeling and simulation of electrical systems: PowerFactory or equivalent.
Knowledge of renewable energy resources: wind, PV, hydraulic, etc.
Knowledge of power electronics architectures: AC/DC converter for electrolysis and AC/AC for motor.
Knowledge of electrical design for Atex zone, and the process of producing green hydrogen by electrolysis
Programming language: Python, Matlab, etc.
And in particular:
Your ability to take initiatives, your sense of teamwork and your agility are elements that we will strongly appreciate in you.
To know:
"Team spirit is fundamental for integration into this collective project.  Above all, we are looking for someone with a strong capacity to adapt, who is curious and pro-active. Someone who is convinced of the impact that our project can have on the world of tomorrow, and who will be able to invest in this human adventure, with the desire to commit to the company's development." Matthieu Guesné CEO.
Department

ENGINEERING

Role

Electrical Project

Locations

Cologne

Remote status

Hybrid Remote
ENGINEERING
·
Cologne
·
Hybrid Remote
Elektrotechnik-Projektmanager – Deutschland
Loading application form